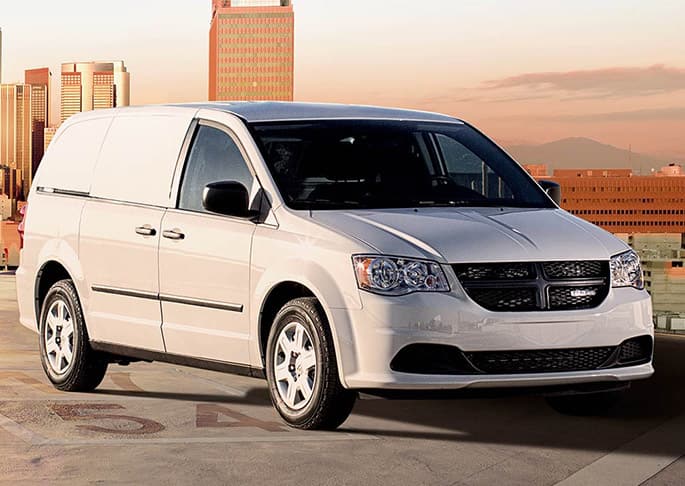 Used 2015 Ram C/V Van at Junction Auto Sales near Chardon, OH
The C/V stands for "cargo van", and it is the perfect title for the van from Ram. Created to offer a versatility that has been unmet by any other van on the segment, the C/V provides best-in-class features and a functionality to provide assistance for a number of jobs. For the 2015 model year, Ram has brought great new features that will leave customers thrilled for the 2015 year.
Browse Our C/V Van Inventory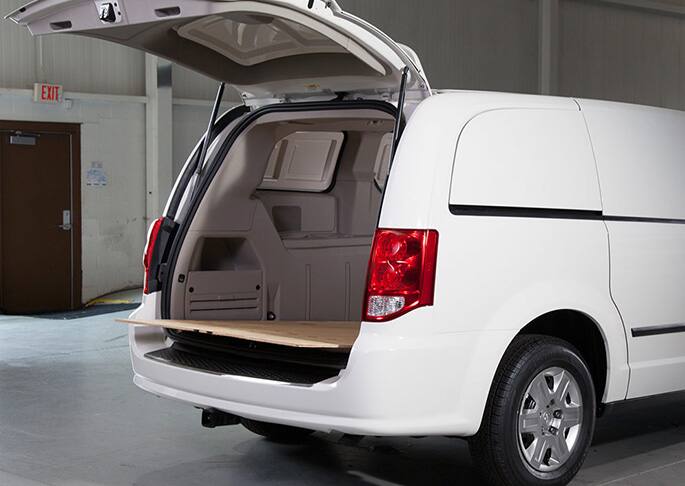 Versatile and Capable Interior
What sets the C/V apart is the incredible interior space, which has been optimized by Ram to allow customers to use every inch of space. Boasting 99 inches of area length, 155.5 cubic feet of cargo capacity, and  49 inches of area width, the interior space is has the capability to fit up to 4x8 sheets of wood. The van has been sculpted to provide tons of visibility for the driver, which is essential when navigating through tight areas. For loading and unloading in cramped areas, there are three entry points into the van; through sliding doors on either side, as well as in the rear.The C/V also comes equipped with fantastic technological features which will make your ride fun and your job easier. A ParkView Rear Backup Camera provides increased visibility through a great display screen. In addition to the backup camera, there are also sensors that can be equipped. For improved safety, there are seven standard airbags which will provide an extra layer of protection to the passengers and cargo.
Schedule Service for Your Ram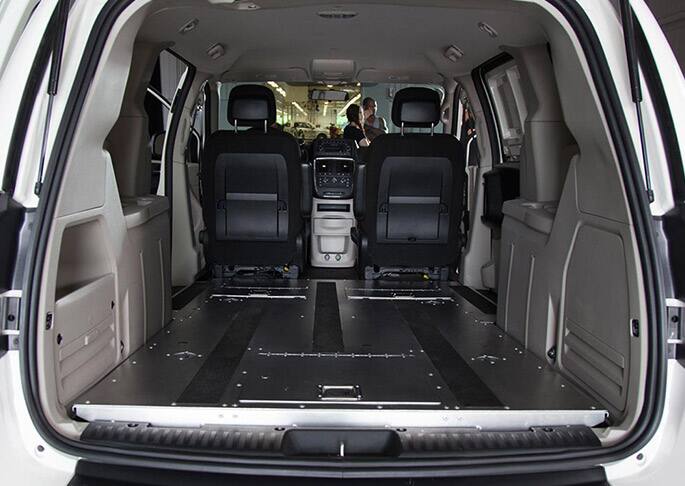 Ram Engineering and Best-In-Class Specs
Ram has been long known for crafting the finest engines on the road, and this extends to the fantastic powertrain found in the C/V. Coming standard is an incredible 3.6-liter Pentastar which provides 283 horsepower and 260 lb-ft of torque. This great engine is linked to a finely tuned transmission that delivers incredible dynamics; a 62TE six-speed automatic. The impressive powertrain leads to a best-in-class towing capacity of 3,600 pounds.
Find Ram Parts
Does it have a choice of standard or automatic transmission?
The C/V from Ram utilizes a state of the art automatic transmission, which has been optimized to deliver performance and fuel efficiency.
Can I have my C/V serviced at your dealership?
Check out our Service Center for information on a scheduling an appointment!
What are the other commercial van choices from Ram?
Ram has a great lineup of vans which can capably perform to whatever you need. Some of the vans in addition to the C/V include the ProMaster, the ProMaster City.
Do you sell additional parts and accessories for commercial vehicles?
We do! Check out our Mopar Parts and Accesories page to learn more about the options!
Do you offer financing for commercial vehicles?
We do! Take a look at our Commercial Incentives site to learn more!
A Reliable Commercial Van from Ram
The C/V is the best cargo van on the market, offering unmatched capability and an exterior body style that makes it easy to navigate through cramped spots. With a state-of-the-art powertrain that relies on Ram's tested and proven engineering, the C/V will be there for you no matter where you take and when you need it. Contact Junction Auto Sales today to learn more about the great 2015 Ram C/V commercial model!
Inquire About Ram Financing