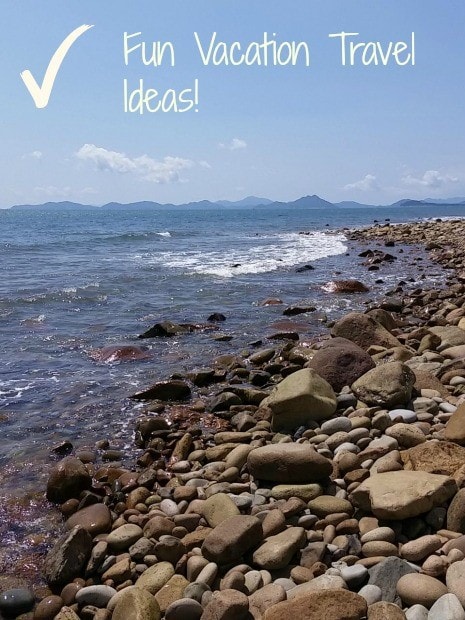 Planning a vacation is so much fun, but it can be very stressful too! If you don't have the right mindframe, things can get a bit chaotic!
Do you go through a vacation planner or do you do all the planning yourself? I usually do ALL the planning myself. I am a bit of a control freak, so I have to know what I am planning or it drives me nuts!
Making sure you plan your spending ahead of time, making a budget and sticking to it is just one of the things that has to be done.
Finding a good hotel is the next one. When I am away from home, I want the hotel I stay at to be very comfortable and accommodating. I want a free breakfast in the mornings, a nice swimming pool AND hot tub, a restaurant so I can order room service if I wish and so on.
Also, the place we will be visiting! There are so many wonderful places on this earth to visit. The places I really want to visit (again or for the very first time) are below:
Hawaii. I absolutely loved traveling to Hawaii, Oahu to be exact :) Oh it was the most beautiful place ever and so warm. I remember when I got there it smelled like flowers. So pretty, I just did not want to leave!
Disneyworld. Of course this would be on my list! I have been there about 4 times and really miss it. It was so much fun and so much to do!!
Disneyland. I think I prefer Disneyland over Disneyworld only because in Florida it RAINS. And when it rains it POURS!! Almost every single days I was there, it did that. California of course, did not rain like that and it was just overall a nicer experience for me anyways.
Camping In Oregon or Washington. I loved camping when I was younger and there are so many beautiful places to camp in Oregon and Washington. I am sure there are other states that are great to camp in, but these are the only states I have ever camped, so they are all I know :)
Great Wolf Lodge Grand Mound Washington. We LOVE this place! When the weather outside is frightful we will flock to this place for some indoor water fun! It has tons of indoor water things to do and also has a big wave pool!! So much fun!!
The Beach! Who doesn't LOVE visiting the beach? We visit every chance we get. We are really close to it so traveling is not a big thing for us. We really enjoy Long Beach Washington. Lots of fun to be had and beauty to be seen!