Preferred Volens Dealer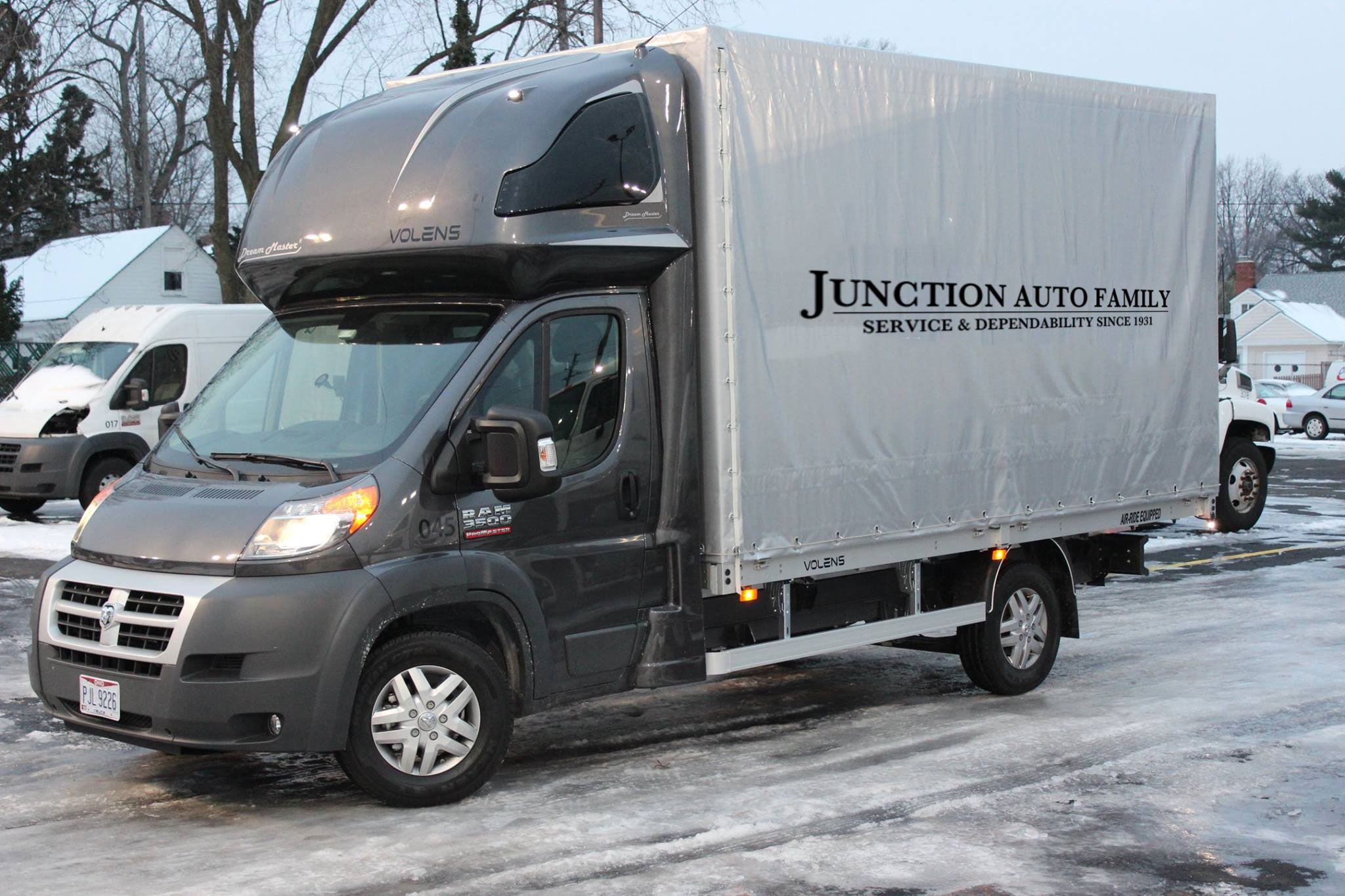 ProMaster-Volens Curtain Side Cargo Vans at Junction Auto Sales
Junction Dodge Chrysler Jeep RAM is pleased to announce that we are an exclusive upfitter/dealer to Volens, a commercial equipment company in nearby Lakewood OH! When you take a 2019 RAM 3500 Promaster Van and add a curtain side cargo van upfit you get a product that offers amazing functionality and advantages.  Read on to learn more.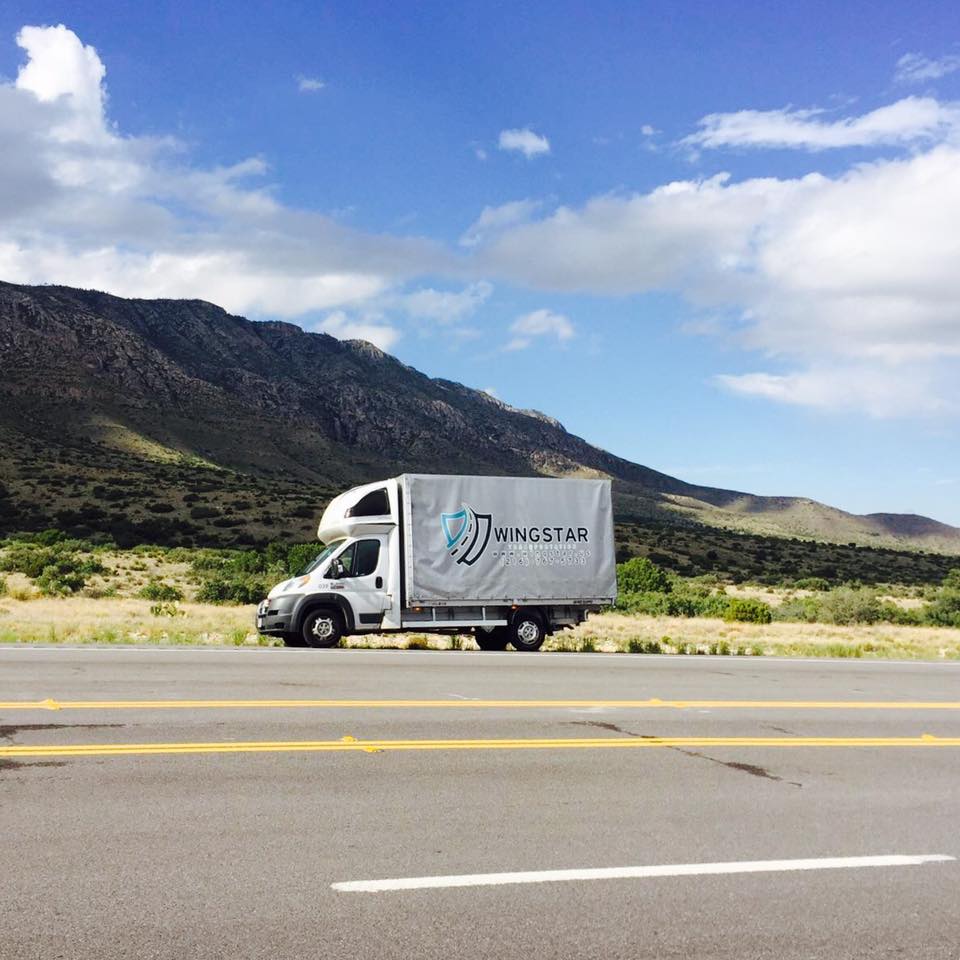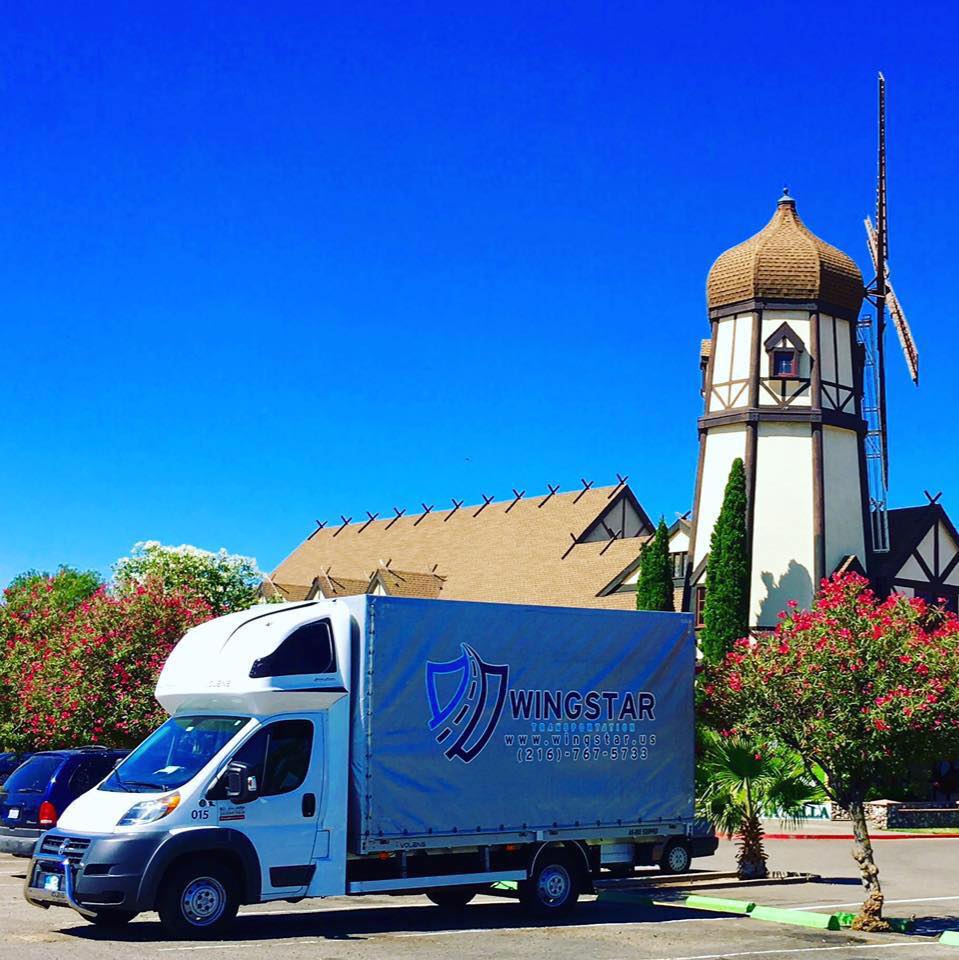 Wingstar curtain side body box truck available ONLY at Junction
Volens, through its sibling company Wingstar, is offering a product that is well-known to Europe, but is not commonly used in the US - a curtain side (also known as 'tent side') upfit to the 2019 RAM ProMaster. With Junction's great stock and knowledge of the ProMaster, our partnership with Volens is a perfect fit. In fact, our dealership is currently exclusive to the Volens availability in the US.
What are the benefits of a delivery service van with tent sides?
The Wingstar upfit is primarily used for delivery services. While a traditional cargo van only has one rear access point, the side curtain gives a quick access so cargo can easily be loaded and unloaded with a fork lift or other means. Take this specialized upfit and add it to the always reliable RAM Promaster - a leader in the commercial van industry - and you have got an exciting option for those in the delivery business.
Is there a sleeper option for these models?
Yes! There sure is. The Lamar Classic sleeping cabin can be found on this upfit. It is a comfortable, small-sized solution for drivers on the road.  The sleeper has pivot side windows that not only make the space feel bigger, but also increase functionality of the interior. There is an deflector available above the cabin to help aid in the overall aerodynamics of the vehicle.  
Are you in the delivery services industry? Are you interested in improving your day to day operations? A side curtain van may be exactly what you need. If you have questions, or would like to see this product in person, please give us a call at 844-266-5579! Junction, along with the Volens-Wingstar equipment solutions, is pleased to offer our commercial customers a great alternative to the traditional cargo van. We look forward to aiding you in all of your commercial business needs.